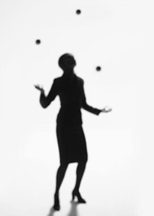 When you have children, the thought of running to the grocery store for last minute items can be a real chore. Don't misunderstand, I have 4 kids, and this is my life, so heading to the grocery store with 4 is a normal activity for me, but when you realize that you forgot the wipes, or diapers, or something that you just can't live without, it's a real pain to have to gear everyone back up, and load them in the car just to get that item. Not to mention that these items are so expensive!
That's where Amazon Mom comes in. No I don't mean a very large women, (although she could come in handy around my house…) I mean www.amazon.com has a program for moms. And the best part is you get special treatment, as all of us moms deserve.
I signed up for Amazon Mom several months ago and often wonder why I didn't know about it before. Of course I have to admit that I am a BIG fan of Amazon, always have been. I do most of my Christmas shopping, book and DVD purchases and always use the website to check prices, because they are committed to saving us money, and I almost always get free shipping, and do not pay sales tax.
So what is Amazon Mom, and why do you as a mom of multiples need to check it out? According to their website…
Amazon Mom is a free membership program created especially for parents and caretakers of small children. Amazon Mom members receive benefits such as three months of FREE Two-Day Shipping with Amazon Prime (with the potential to earn up to one year total of free Amazon Prime shipping benefits), 20% off diapers and wipes which are auto-delivered to your doorstep with Subscribe & Save and other promotions geared toward parents.
So you get 20% off diapers and wipes that are already at a great price, free shipping, and no tax.  I am currently enrolled in 3 Subscribe & Save products:
Charlie's Soap (cloth diapers love Charlie's Soap!)
Huggies Diapers (I use disposable diapers for over-night and if I know I will be out of the house for a long time)
Huggies wipes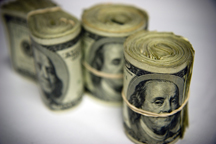 Now, I understand that there are some of you that may have found a cheaper place to purchase the diapers & wipes. But how much money are you actually saving? Are you keeping track of your stash, driving to the store, cutting coupons, and lugging the boxes from cart, to car, to home?
My diapers and wipes come right to my front door! I don't even have to think about them, count them, and I never run out of them. It's just one less thing to have to remember!
The other thing that I love about Amazon Mom is that you get a month of Amazon Prime benefits when you spend $25 on qualifying children's items. Once again, I'm a big Amazon.com shopper, so free 2-day shipping is KING! I've bought last minute birthday gifts, without having to run to the store, and they are sitting on my front porch smiling at me.
Amazon really has made my life much easier and of course they have an app for your iphone and you can sign up to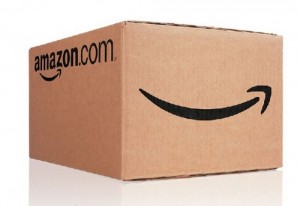 receive text messages with account updates, or more specifically, you will receive a text when your order has shipped, and when the carrier has dropped it on your door step.
YOU GO NOW!… follow the link, and sign up today! It's one great way to reduce your stress in 2012! Amazon Mom
Best of Luck!
Sue